I took this picture on our way home from Mississippi in August of 2009. My hubby says that it is the perfect shot for a Southwest Ad. (Southwest if you would like my picture please shoot me an email and I will be more than glad to sell it to you.) Okay Shameless plug over now. But maybe by selling this picture I could get have the money to pay for my Relevant ticket and part of my gas money to get there. Haha :)
I am joining with The Homeschool Post for their "A B See Photo Meme". If you would like to join in head on over to The Homeschool Post and join in the fun!!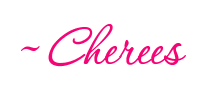 New to Our New Life?
Subscribe here
or get this blog delivered to your email by clicking
here.
=)