I think we are all a little guilty of wanting to look and see what is inside someone's medicine cabinets.
It is like lets see if we can find out a little bit about a person by what's inside that little cabinet behind the mirror.
I decided I would give you a look into my Medicine Cabinets. I have two of them. One behind the mirror and the other above the toilet. These only thing I did was size them smaller. I didn't remove anything.
This was behind the mirror. Most of the stuff in here is my hubby's. There are a few things I stuck in there because there wasn't room for them in the other cabinet and they where small and all the free samples I keep getting. The top shelf has: Hotel Lotions, Drakkar, Sample Deodorants, Travel Shaving Cream, HeadLube (lotion for my hubby's bald head), Tummy med, Gummy Vitamins, and a sample Toothpaste. The Middle shelf: Razor, nose spray, contact case and saline, antibacterial hand gel, and cold sore med. The bottom shelf: Teeth stuff, a comb, old razor, vitamins, and toothpaste samples. There are a couple of rubber bands in there too.
This one is my catch all cabinet. There is way to much in here that I am not going to label it all out.
So what is in your Medicine Cabinet??
Let me know if you make a post so I can make sure I jump over there and check out what's in your medicine cabinet.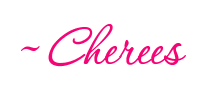 New to Our New Life?
Subscribe here
or get this blog delivered to your email by clicking
here.
=)