Open the eyes of my heart, Lord
Open the eyes of my heart
Open the eyes of my heart, Lord
Open the eyes of my heart
To see You high and lifted up
Shinin' in the light of Your glory
Pour out Your power and love
As we sing holy, holy, holy
Open the eyes of my heart, Lord
Open the eyes of my heart
Open the eyes of my heart, Lord
Open the eyes of my heart
To see You high and lifted up
Shinin' in the light of Your glory
Pour out Your power and love
As we sing holy, holy, holy
Lyrics by Michael W Smith.
Lord, Open my eyes of my heart so that I can see you. Give me the patience for this to be in your timing and not mine. In your Name, Amen
I have also started a Prayer Request on my
Facebook Page
. If you have a prayer request and would like me to pray for you please let me know.
Here is a video if the song too: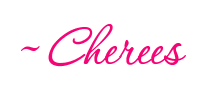 New to Our New Life?
Subscribe here
or get this blog delivered to your email by clicking
here.
=)