Two of my favorite Guys ~ My Hubby and My Nephew "J"
My Hubby being Silly. I was playing around with my new Green Screen so please ignore the wrinkled backdrop I just put it up I haven't washed it or ironed it yet. =)
My Hubby and I trying something out with my camera. I have it focused on his face and not on his hand. I thought it was a pretty cool effect!!
My nephew "J" He came to stay with us while my baby girl is in Texas.
This one of him is by far my favorite!!!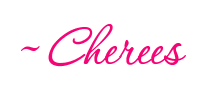 New to Our New Life?
Subscribe here
or get this blog delivered to your email by clicking
here.
=)