Today
,

my pastor was preaching in Galatians. It got me thinking, do I sow goodness in my family and my friends.
I tend to feel that I do. I sure hope that I show it through my actions.
I have always shown goodness to others even when they do not show it to me.
I teach my daughter that you have to treat everyone with kindness, no matter how mean they might be to her, if she shows her the kindness she wants to see then it will shine through and in the end they will treat you the same.
My pastor said that if you sow something like turnips then you will get turnips in the end. You can't expect to get squash if you planted turnips. To me he was saying if you plant in others what you want in return then you will get that in return.
In the end if you plant a Lemon tree don't expect to get oranges because it isn't going to happen.
Galatians 7-10:
7
Do not be deceived: God cannot be mocked. A man reaps what he sows.
8
The one who sows to please his sinful nature, from that nature
will reap destruction; the one who sows to please the Spirit, from the Spirit will reap eternal life.
9
Let us not become weary in doing good, for at the proper time we will reap a harvest if we do not give up.
10
Therefore, as we have opportunity, let us do good to all people, especially to those who belong to the family of believers.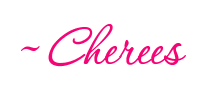 New to Our New Life?
Subscribe here
or get this blog delivered to your email by clicking
here.
=)
I wanted to share this post with iFellowship so I linked it for today.