Friday wasn't a good day for me. I woke up having that gut feeling that nothing is going to go right and I laid in bed thinking to myself I can only make it as good as I will let it be. So I got up. Got ready for my day and called Texas. That was my first mistake. Found out that I am not seeing my baby girl today so I cried and cried. I miss my baby girl and I know she was having fun with her family but the selfish part of me comes in to play and I just want her home to be with me. She is mine and I don't really like her being that far from me.
I call my friend Wendy and vent to her because she will listen to me and not get upset if I say something that I shouldn't say cause we all know we get upset and say crazy things. But I asked her what else could go wrong today... That was my second mistake. Shouldn't have asked that one.
I get a text from my lil' sister asking if I have talked to my Aunt. I almost dropped the phone, because if my little sister is asking me if I have talked to me Aunt then something is wrong because that is just very abnormal. I texted her back and said No why? She called me. I am in the middle of Dollar Tree I really knew something wasn't right. I listened to her as she read me what my aunt sent to us via a instant message, see I hadn't been home for a couple of hours so I had no idea. The worst goes through my mind when it comes to someone needing to tell me something is wrong. It isn't on purpose but because I am so far away from everyone, they don't bother me when its little things like so and so had a doctors appointment and things like that but they do let me know when something needed for me to know about. Anyways, my sister reads to me that my cousin Robin's husband 'Dre is in ICU because he had to have surgery today to remove a tumor on his left lung and when they got in there it was more than expected and had to remove part of his lung and they found more smaller tumors. I am was in shock. I didn't talk much about it to my sister because I was in the store so we said our goodbyes. I said a prayer as I was walking through the store looking for Sephy some shorts for camp.
I feel bad because the missing of my daughter is minimal compared to what Robin is going through right now. I want to be with her. I want to be there to comfort her. I hate that we live far away from my family at times like this. I know they know I want to be there and I just can't. If I could I would. Right now 'Dre needs prayers for strength, for healing. My family needs prayers for strength to get through this with "Dre. He has been battling cancer for over a year now. I don't normally ask for prayer request, but right now we need it.
On that note I had this song in my head all day on Friday. It is one of the first Christian songs I remember from when I started going to church camp with my Cousin Robin. If it wasn't for Robin I would not be a Christian. She is the one who got me going to church and to church camp back in 7th grade. She is my big sister! I love her, 'Dre and Lexie like there is no tomorrow and always will.
It is sung as a round at first. The lyrics are:
I will call upon the Lord
Who is worthy to be praised
So shall I be saved from mine enemies
The Lord liveth, and blessed be my Rock
And may the God of my salvation be exalted
The Lord liveth, and blessed be my Rock
And may the God of my salvation be exalted
This video has two songs on it. I Will Call Upon the Lord and I Exhalt Thee.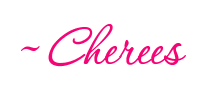 New to Our New Life?
Subscribe here
or get this blog delivered to your email by clicking
here.
=)