Meet (No Name) He is a Terrier little bitty puppy. Only weighs 3lbs. In great health.
We rescued him from the shelter. He loves his big sister already so much. He is a good puppy. We have only had a couple of indoor potty accidents and they are always in the kitchen near the back door.
We are crate training him so my nights are long because he wakes up often and makes the funnest crying noises. Nothing like any other puppy we have had. He was fixed and micro-chipped before we could bring him home. He loves to sleep in Sephy's lap.
Here are a few more pics:
Maybe you can help us name him?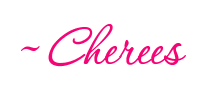 New to Our New Life?
Subscribe here
or get this blog delivered to your email by clicking
here.
=)