Thursday night I was sitting here reading blogs and trying to figure out what we where going to do this weekend.
I kept talking to my Hubby saying that I really need to be in Texas this weekend.
I need to see my family. This weekend is hard enough being 8 to 10 hrs away. So I talked him into taking a road trip.
It was just going to be me. I was going to drive with Sephy and take her to her Mawma Trisha's.
Friday Morning, hubby wakes up and starts getting ready for work and tells me to wait till the afternoon and he would go with me. I talked him in to just calling in. So he called in to work for Friday and Monday so he could take the sudden road trip with me to Texas. I was glad. It was nice for him to go with me.
We head out at 8:30am. No one knew we where coming down to Texas on Friday so we took our time.
We stopped in Vicksburg and checked out the town. Visited the Old Courthouse Museum.
Read about Abraham Lincoln
Really got in to it. I love when she reads and wants to know more.
First Flag after the Civil War. They added the red chunk so that it did not appear to be a surrender.
We got to Mesquite and visited with family all evening Friday night.
Saturday we got up early and headed to the brake place because I was under warranty and there isn't a Midas in this area so I had them check out my brakes. After we where done there we headed towards the cemeteries.
First stop was my Grandma Bristow's. She passed away a year ago May 29, 2009. It has been a hard year for the whole family. She was very dear to anyone that knew her. She is very missed.
The next stop was my Grandma Rose's. She passed away June 1, 2000. It has been 10 years. I miss everyday too.
The rest of the weekend I forgot my camera at the house, so I didn't get any more pictures.
We spent a lot of time with our family. It was so nice because it had been since Christmas since I saw them last. I had a really good trip. Now my baby girl stayed in Texas for the month. It is going to be a long month with out her. I exchanged her for my teenage nephew "J" which I am going to use as a model while she is gone. I need new subjects to photograph anyways.
I am glad to be home. Just wish it didn't end with my lip being the size of my nose.
I was trying to be pouty. Just made it look even bigger. haha
How did you spend your Memorial Day Weekend??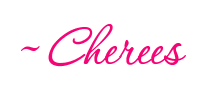 New to Our New Life?
Subscribe here
or get this blog delivered to your email by clicking
here.
=)