(if you would like to join in hop on over and visit Sandra!)
The weather in my neck of the woods:
Things that make me happy:
Seeing smiles on children's faces when they learn about God!
Book I'm reading:

"I Will Carry You" By Angie Smith
(still working on this one)

What I'm enjoying on TV:
TrueBlood Starts today.
I have been watching the Bachelorette off and on, but for some reason I just don't care for it like I do the Bachelor.
On the menu for dinner:
I have no idea.
On my To Do List:

Always Always seem to have Laundry.
I want to mop my hard wood floors.
New Recipe I tried or want to try soon:

Cake Balls
I got the stuff to make them. I have never tried them
Nothing in the craft basket.
Practice taking indoor pictures.
Looking forward to this week:
Not much going on this week. So nothing to look forward to until my baby girl is home from Texas
If you spray your measuring cup with non stick spray before you put peanut butter or honey in it to measure it will fall scoop out easier because it doesn't stick to the sides.
My favorite blog post this week:
This week a lot of blogs I have been following have had scripture based post. I have even done two this past week based on scriptures that have hit home in my heart.
Sarah Mae at Like a Warm Cup of Coffee started a series on Scripture and I have enjoyed the past two.
Blog Hopping (a new discovered blog you would like to share with the readers):
Wow there have been a lot of new blogs I started following. They are Christian and most of them home school!! If you home school link up with Stef at Layton Family Joy and her Homeschool Village! Great fun!!
No words needed (favorite photo or picture, yours or others you want to share):
I took this in Vicksburg. I was trying something fun and different. Dusty thought I was crazy. I love the way it turned out!
Lesson learned the past few days:
I need to cast my cares to the Lord. He has a plan for me no matter what and it is in his timing it will happen not mine.
There is so much on my mind right now.
How I am going to raise $1400 so that I can go to Relevant. (I think we are making this a family trip where I can go to the conference and Dusty and Sephy can do some fun things in Hersey)
Devotionals, Scripture Reading, Key Verses:
If any of you lacks wisdom, he should ask God, who gives generously to all without finding fault, and it will be given to him.
James 1:5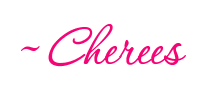 New to Our New Life? Subscribe here or get this blog delivered to your email by clicking here. =)