I wanted to try my hand at making Strawberry Jelly.
I went to the store and got all the things we needed.
I bought the Ball No Cook Freezer Jelly Mix.
Cutting up 4lbs of Strawberries take for ever.
Sephy had to try one. Since they are so good!
She even helped stir it up!
It was simple and easy to do and it taste so much better than regular store bought strawberry jelly.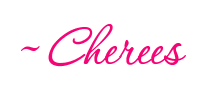 New to Our New Life?
Subscribe here
or get this blog delivered to your email by clicking
here.
=)