Sephy will be going to GA Camp on July 5th. This will be her first time going to camp.
I am going to do a tips for packing for camp post some time this next week, as I pack her for camp.
But, Today I took some plain black sheets and spruced the top sheet up a bit by adding some Pink Polka Dotted Ribbon along the top.
The colors didn't really show up to good in the pictures. I think it is because my kitchen lighting is all I used.
I hope that she likes them. I thought it would be fun to do something different with them.
I know my stitches aren't straight. I am still learning how to sew with a sewing machine.
I am going to attempt to add the letter P for her name to her washcloths and a bag. Wish me Luck!!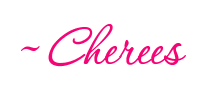 New to Our New Life?
Subscribe here
or get this blog delivered to your email by clicking
here.
=)