What do you do when things just never seem to go right?
I know I seem to fret a lot about things. I tend to be a natural worrier. I worry even when there is nothing to worry about.
We started the process a few months ago to try to have a baby. I want this so much.

I have prayed about it and prayed about it for years.

Parts of my prayers have been answered; it seems, but not the actual getting pregnant part.

It is frustrating.

I want to scream and holler.
I need to take a step back and go if this is in God's plan then it will happen.

I know that sometimes we don't want to wait for God.

But we have to wait for him.

It is his call.

God answers prayers and I will trust him with his plan.

So for now I am casting my cares to the Lord.

I will wait for him to bless me with another baby.
Casting all your care upon Him, because He cares about you. (1 Peter 5:7)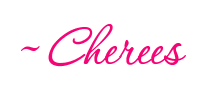 New to Our New Life?
Subscribe here
or get this blog delivered to your email by clicking
here.
=)