Thanks for stopping by from iFellowship. I hope that you are having a great Wednesday. If you follow me let me know so that I can make sure that I follow you back.
~*~*~*~*~*~*~*~*~*~*~*~*~*~*~*~*~*~*~*~*~*~*~*~*~*~*~*~*~*~*~*~*~*~*~*~*~*~*~
This Picture is of my Grandma Bristow getting her hair done by my Aunt Apryl for my Cousin Robin's Wedding in October of 2006. I enjoy this memory of my Grandma nervous and happy because her First Granddaughter was getting married. I miss my Grandma's smile so much.
If you would like to join in either of these blog hops please click on the buttons and they will take you to the blogs that are hosting them.
Thank you for stopping by!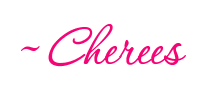 New to Our New Life?
Subscribe here
or get this blog delivered to your email by clicking
here.
=)