Megan
is a wonderful lady that makes homemade goodies! I recently won a gift certificate to her
site
from
Muthering Heights
! I got one of these cute business card holders and a zippy bag with my initial on it. They are so very cute. I love them.
She
is selling her goods to get to go the
Relevant
conference in October. This is the same conference that I am going to be going to. If you like these cuties here head on over to her
site
and check her out. You will not be disappointed.
Note: there will be other fabric options - She will make one from the cute fabrics out her
fabric inventory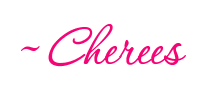 New to Our New Life?
Subscribe here
or get this blog delivered to your email by clicking
here.
=)