Welcome to my little space on the web. I hope that you enjoy being here. If you follow me let me know so that I can follow you back!
(if you would like to join in hop on over and visit Sandra!)
The weather in my neck of the woods:
Things that make me happy:
Knowing my baby girl will be home this week!!!
Book I'm reading:

"I Will Carry You" By Angie Smith
(still working on this one)

What I'm enjoying on TV:
Full House, My Wife and Kids, and Sabrina the teenage witch.

I love going back to childhood and watch these shows hehehe
On the menu for dinner:
Hamburgers tonight.
Tacos on Wednesday or we will Eat at church.
On my To Do List:

Rearrange Sephy's room
New Recipe I tried or want to try soon:

Rye Bread
I want to Monogram a Bag for Sephys camp
Practice taking indoor pictures.
Looking forward to this week:
Not much going on this week. So nothing to look forward to until my baby girl is home from Texas
To keep ants out of the house, find where the ants are entering the house and sprinkle a "barrier" of cinnamon or any type of ground pepper to block their way. The spices are too hot for the ants to cross. (
Source
)
My favorite blog post this week:
I really enjoyed
Robyn's
Father's Day Post!
Blog Hopping (a new discovered blog you would like to share with the readers):
I found a couple of Homeschool Blogs that I really like:
I will share the rest of them on Thursday with HS Village Link Up!
No words needed (favorite photo or picture, yours or others you want to share):
Lesson learned the past few days:
I need to cast my cares to the Lord. He has a plan for me no matter what and it is in his timing it will happen not mine.
How this indoor photography is going to work.

I am excited and nervous because I get to take the pictures of the Doctor's my husband works with for their website.
Devotionals, Scripture Reading, Key Verses:
But those who trust in the Lord will find new strength.
They will soar high on wings like eagles.
They will run and not grow weary.
They will walk and not faint. Isaiah 41:31NLT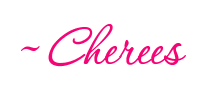 New to Our New Life?
Subscribe here
or get this blog delivered to your email by clicking
here.
=)