Normally we do not have chicken. But I found this really cool seasoning in Texas at a truck stop of all places called Asian Pear Rub. Chicken is what sounded like would be the best for it. Guess what! I bought chicken I couldn't believe I did that. I thought I would share it with you. I am just sharing the Pictures, because unless you can get to the gas station in Texas near the border of Louisiana you can't really make it.
The Seasoning is made by Texas Best Smokehouse. The ingredients in it are:
Dehydrated onion and garlic salt, spices pear juice powder, teriyaki sauce powder, sake, apple cider vinegar, garlic, mustard, ginger, white and black pepper, modified food starch.
I guess if you want to make it you can get those ingredients and whip it together. Hehehehe let me know if you do that too ;-)
I just took a pound of skinless chicken breast.
Coated them with the seasoning.
Grilled them to perfection,
Served them with Brown Rice and some broccoli.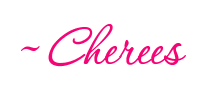 New to Our New Life?
Subscribe here
or get this blog delivered to your email by clicking
here.
=)